A yacht, a few of Gianluca Vacchi's villas and his shares in the Casalunga Golf Club were seized over a €10.5 million debt, according to Italian publication Quotidiano. He dismissed the suggestion he was in financial difficulty: "It is just a little debt", he told Quotidiano .
Gianluca Vacchi's new girlfriend is Ariadna Gutierrez, after the Italian millionaire and Giorgia Gabriele have split. The Italian businessman and the supermodel ended their relationship at the beginning of the summer. The two have been absent from each other's social media accounts since May. Ariadna Gutierrez is a Colombian model. Ariadna rose to fame for being the Miss Universe with the shortest reign of the history of the contest. Ariadna and Vacchi were photographed while enjoying the sun on Miami's beaches and they spent together Vacchi's 50th birthday on August 5th.
Vote for Gianluca Vacchi at Most Stylish Men!
Let's take a look at the wardrobe of the Italian millionaire Gianluca Vacchi (Born on August 5, 1967 in Bologna, Italy). He is an entrepreneur and financier and serves as a President at SEA Societe Europea Autocaravan S.p.A. He graduated in Business and Economics from the Alma Mater Studiorum University in Bologna and participates in the management of a number of investment companies.
Gianluca Vacchi Net Worth
Gianluca Vacchi's net worth is estimated at 300 million dollars (or some sources say 450 million dollars). His families huge wealth was due to their shares in the Italian firm IMA.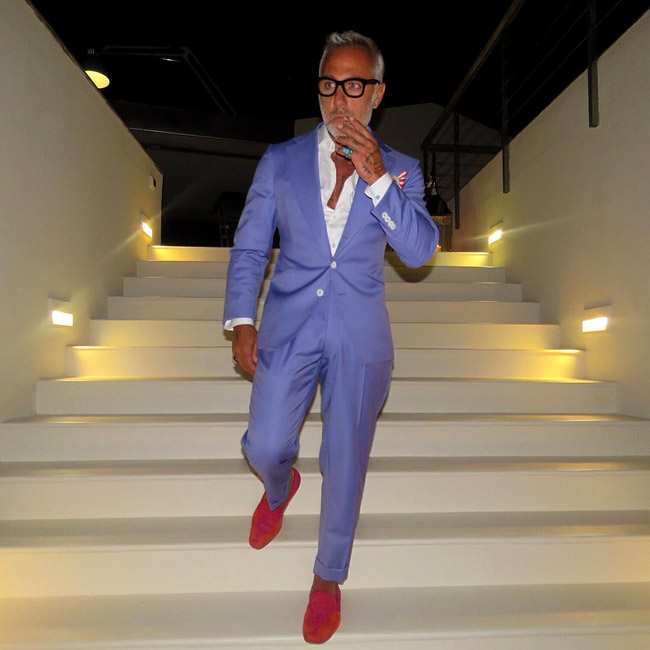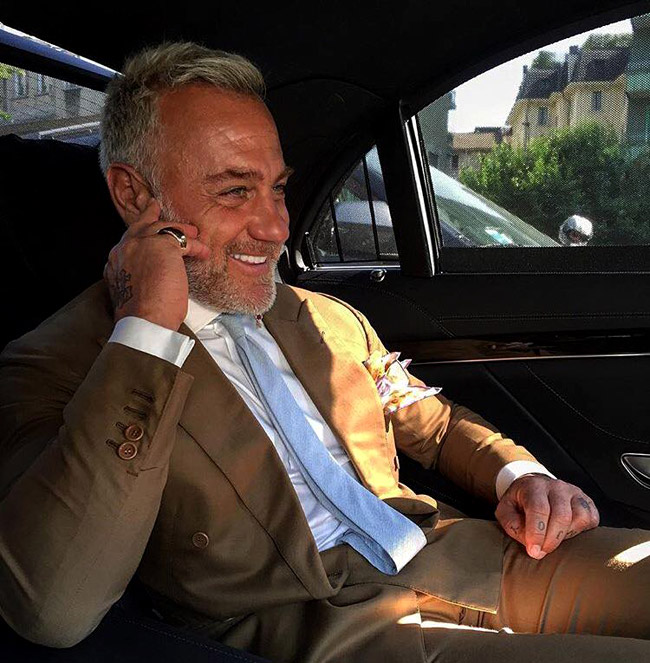 He and his model wife Giorgia Gabriele have become an internet sensation with their dancing-on-holiday videos, after sharing the clips with Gianluca's 1.2 million Instagram followers.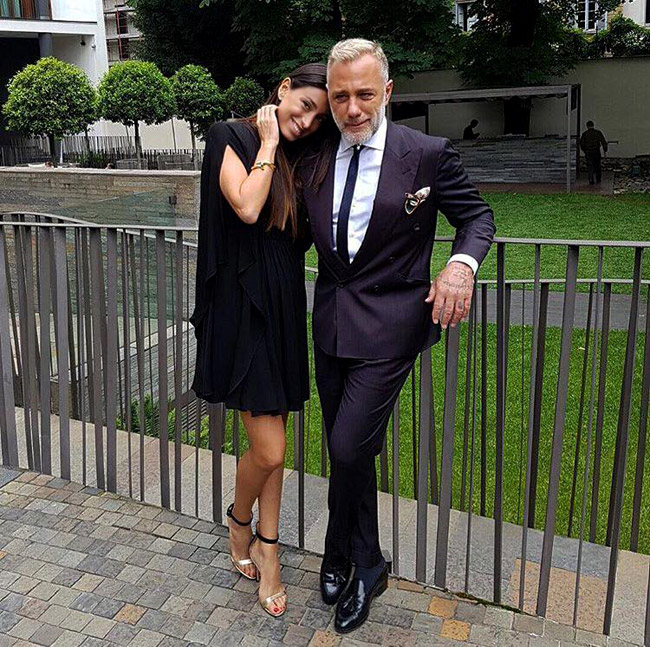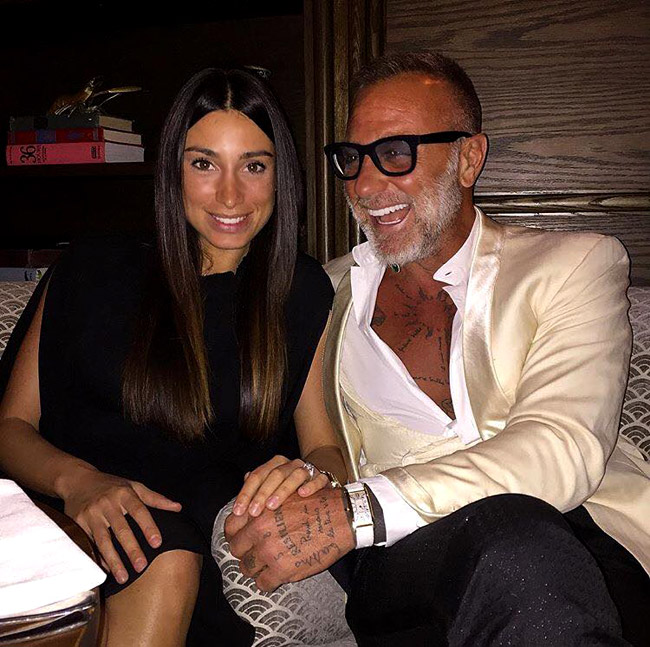 Vacchi calls their really luxurious way of life, complete with private jets, mansions and trips, 'The GV Lifestyle' and has even dedicated a website and a book to it…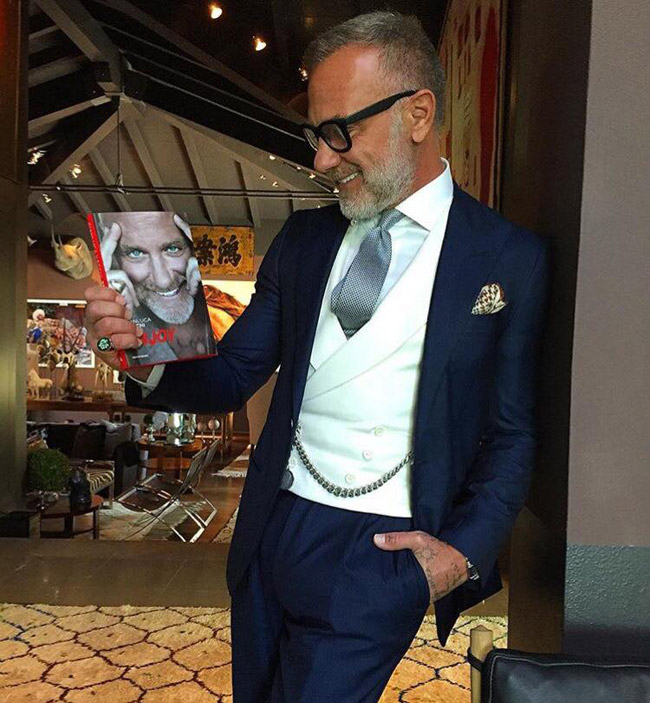 As we see from his Instagram profile, Gianluca Vacchi is a huge fan of pajama suits and yachts. He is always dressed to impress and can't stay unnoticed wherever he goes. Gianluca is a real dandy with his pink shoes, perfectly matched pocket squares and neckties, and pastel color trousers.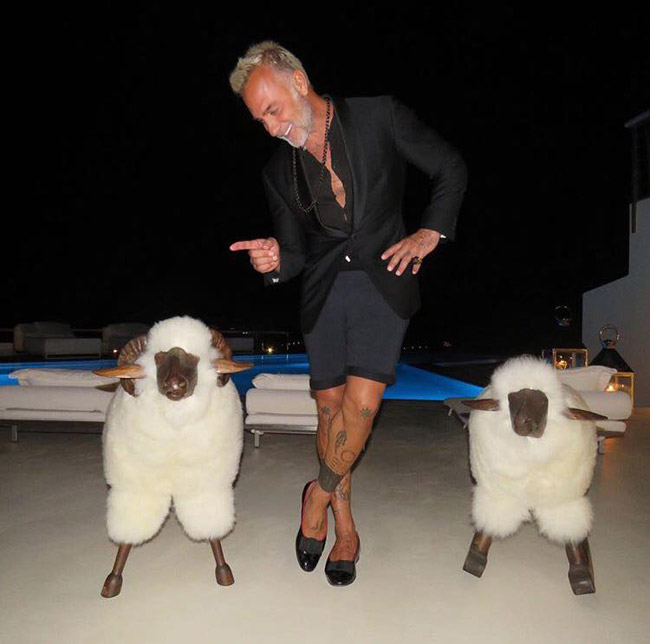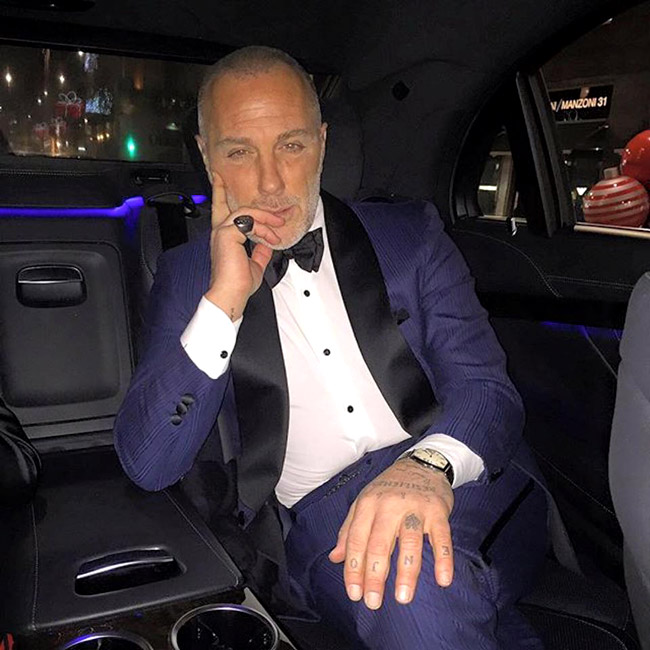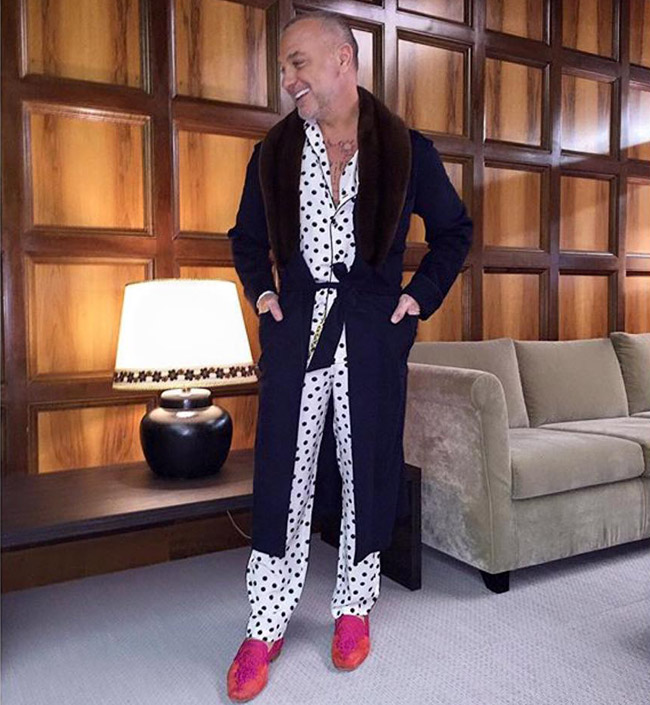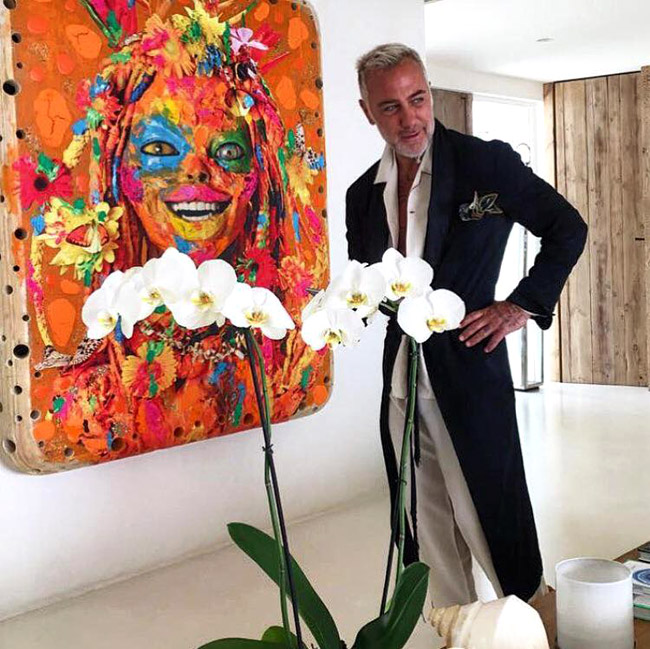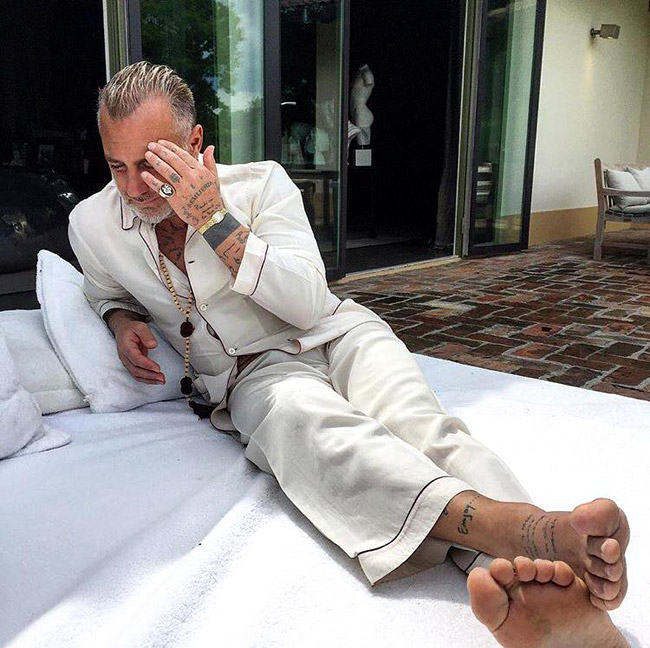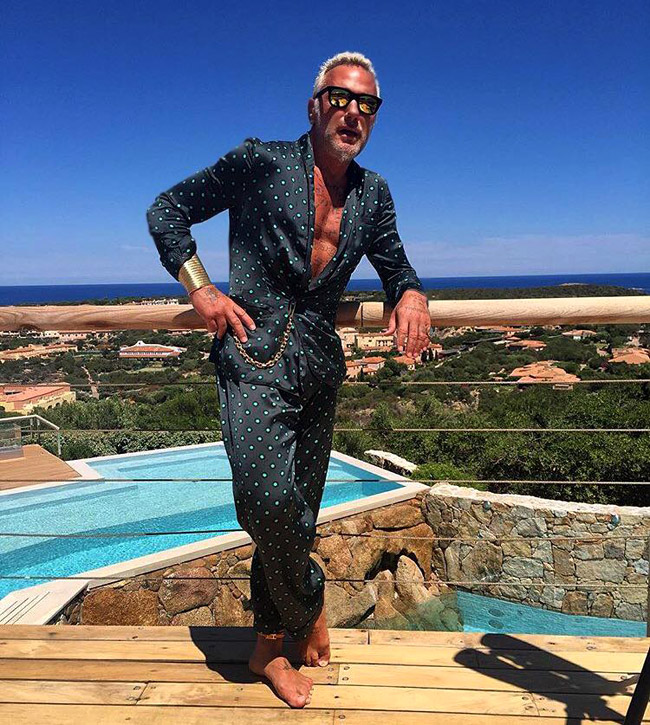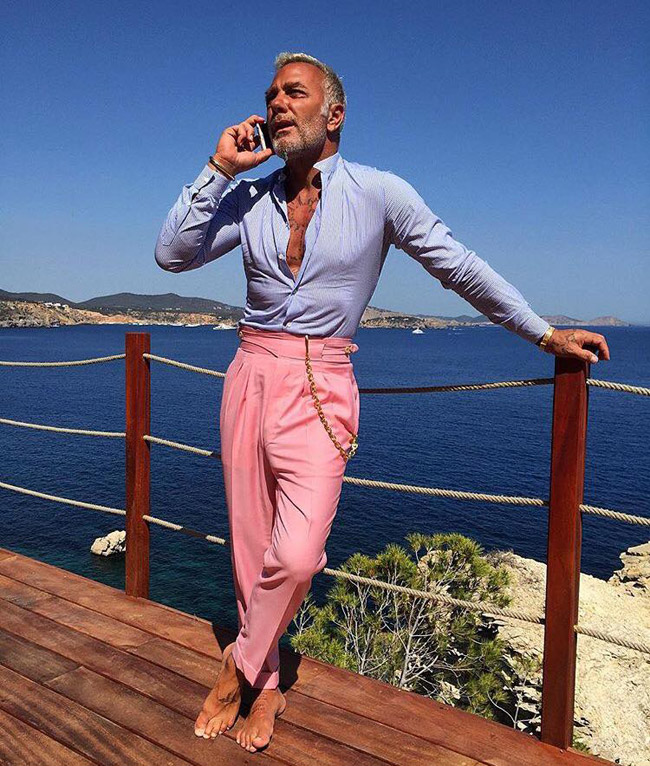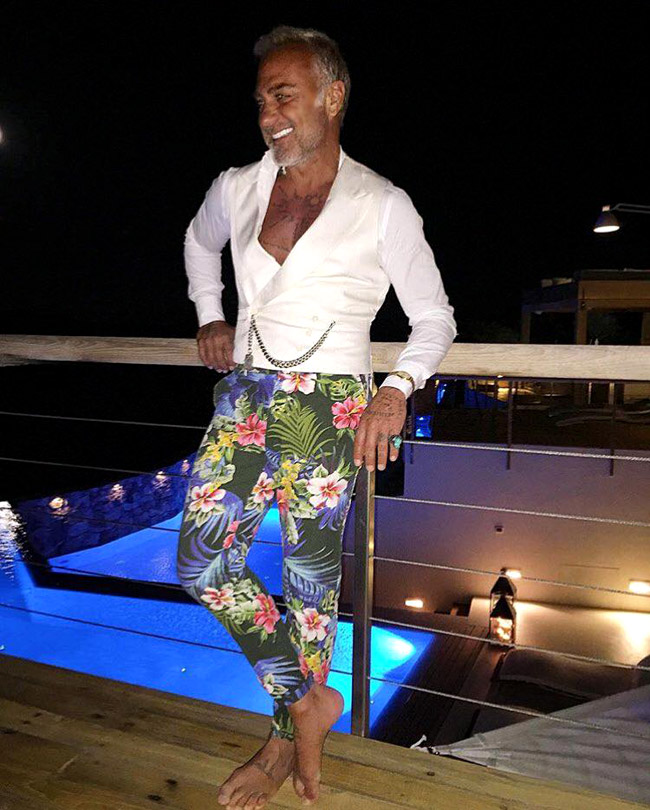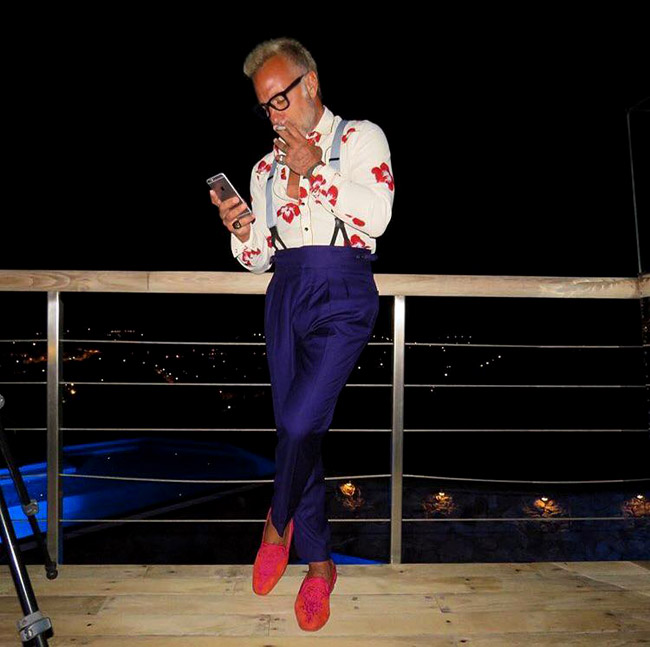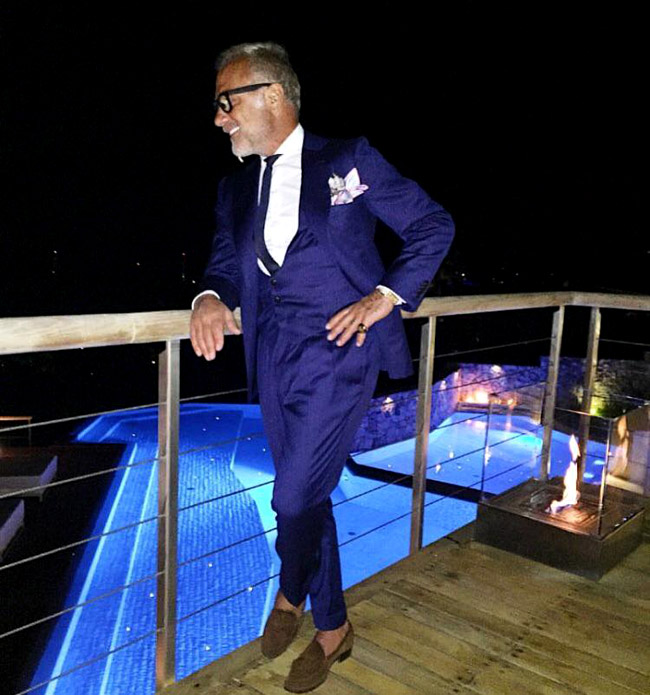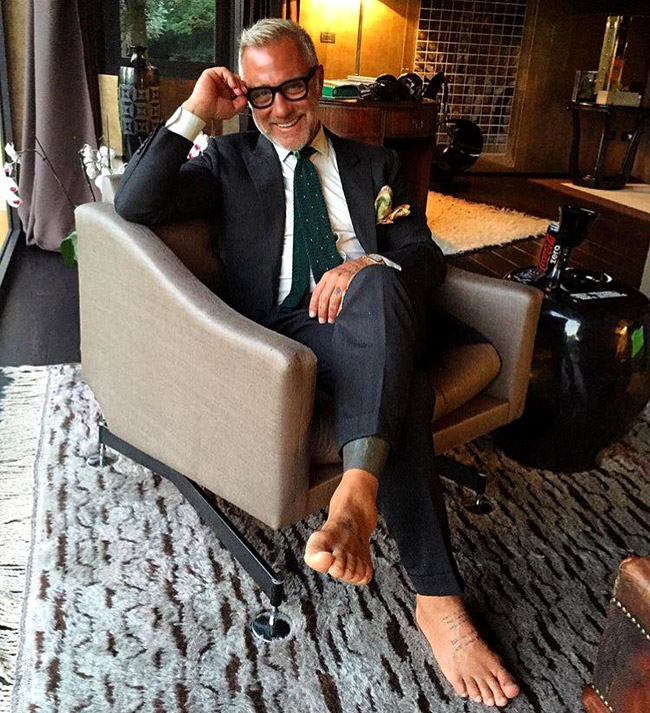 Gianluca Vacchi tattoos
Gianluca is fond of tattoos for many years. "Tattoos are symbols that have to represent our mood, our history and our path", he wrote in his profile.
Does Gianluca Vacchi have any children?
Gianluca Vacchi does not have any children yet.
Vote for Gianluca Vacchi at Most Stylish Men!
Photos: Gianluca Vacchi personal archive
Gianluca Vacchi's greatest Instagram moments