Millionaires on mainland China are expected to have snapped up 390 billion yuan (US$58 billion) worth of gifts ranging from timepieces to upscale overseas expeditions by 2020, 30 per cent more than this year, as they spend more to impress families, business partners and on themselves.
An expected gifting expenditure of 300 billion yuan this year would contribute to 10 per cent of total gift spending in the mainland, creating a huge market for brands and merchants, according to the China High Net Worth Individuals Gifting White Paper 2017, which was jointly released on Thursday by the wealth-tracking research group Hurun Report and advertising media planning agency MEC in Shanghai.
The report was based on surveys of more than 500 high net worth individuals between December 2016 and May 2017 in more than a dozen first- and second-tier cities.
The respondents have an average age of 41 and enjoy a per capita of 22 million yuan in wealth. They have an annual disposable income of 4.2 million yuan.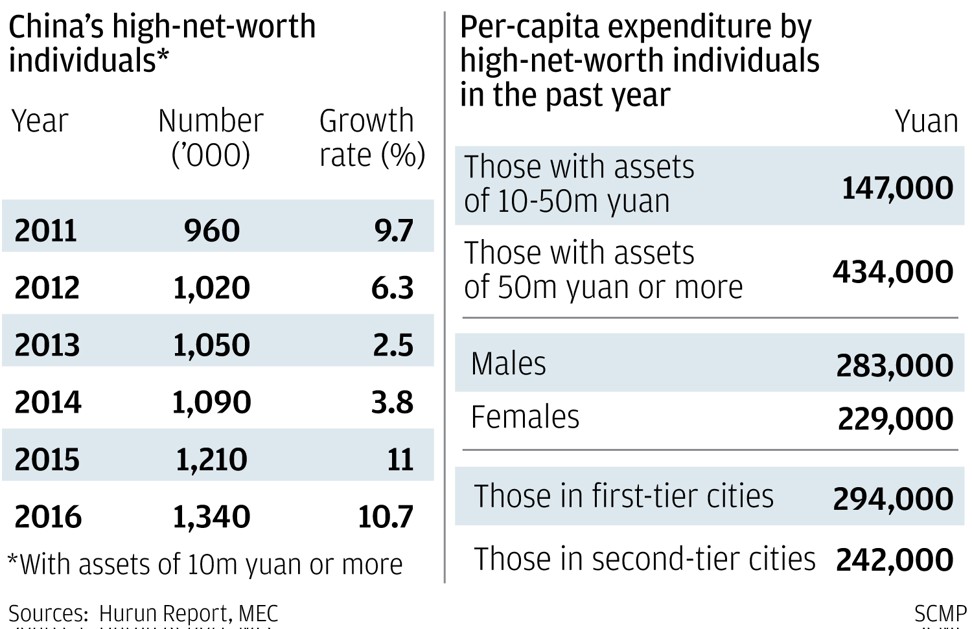 "The market of gifts for the high net worth individuals is projected to continue its growth momentum, thanks to a larger group of super rich on the mainland and rising expenditures in the name of gifting," said Rupert Hoogewerf, chairman and chief researcher of Hurun Report.
An emerging trend is the growing popularity of paying for unique experiences as gifts over physical goods, as these experiences are novel and stand out to impress more, Hoogewerf told the South China Morning Post, citing the example of a "gift" to an aircraft aficionado family – a visit to an airplane cockpit.
Another anecdotal evidence is that one super rich foot the bill of an expedition to the South Pole for the family to impress family members of an unforgettable gift, he added.
About 98 per cent of the respondents said they sent family members gifts in the past year.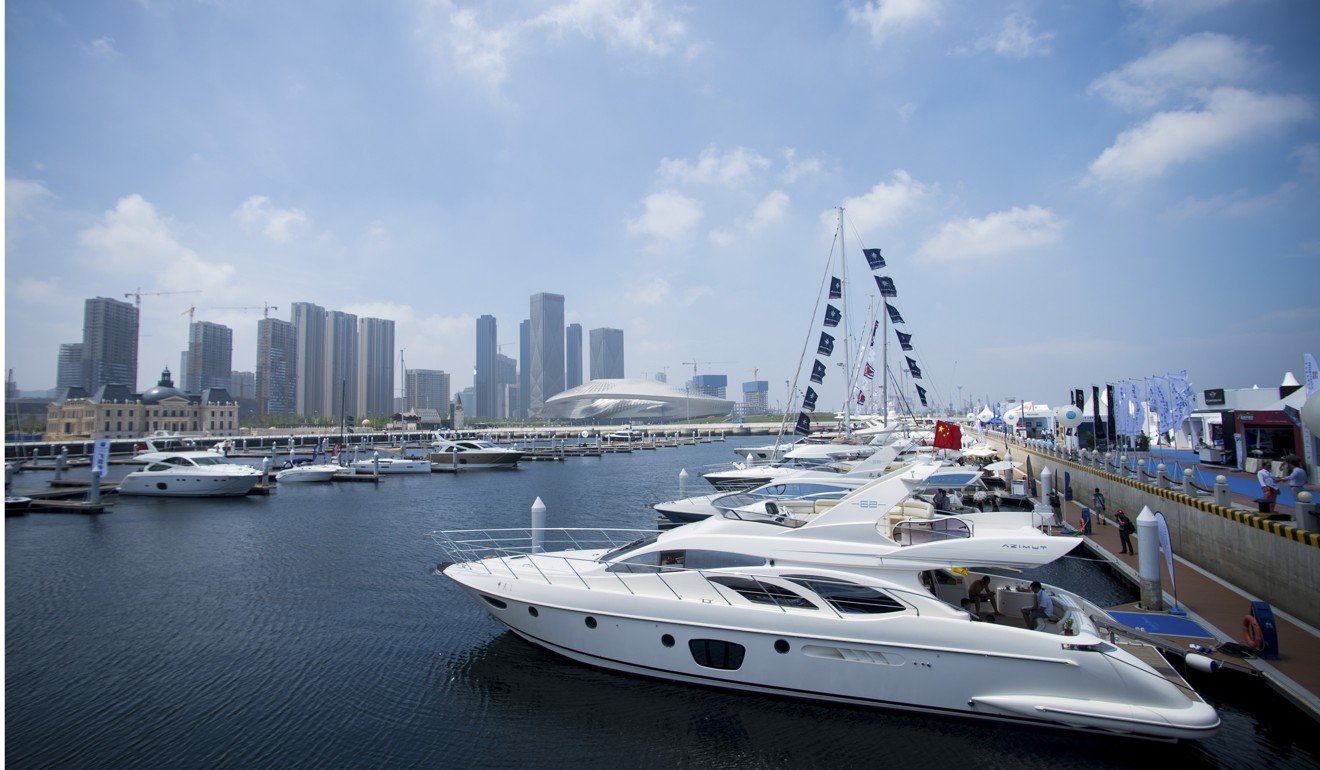 Many also knew how to pamper themselves, underscoring a mindset change. The report found that nearly seven out of 10, or 67 per cent of respondents said they bought gifts for themselves last year, with a higher percentage of 74 per cent among women.
Over the past three years, more than half of the respondents said they had spent more on gifts and given presents more frequently.
China's millionaires less inclined towards emigration as economy seen improving- Hurun report
The respondents said they spent an average of 261,000 yuan on gifts last year and gave 34.4 times gifts.
Those who opted to give luxury goods spent an average of 310,000 yuan, more than three times the amount than those who didn't.
The rich's enthusiasm for luxury goods has been growing steadily, with 60 per cent of respondents saying that they are more likely to send luxury goods as gifts than before.
The report stayed away from discussing the impact of China's anti-corruption campaign on the gifting market.
This article appeared in the South China Morning Post print edition as:
Rich mainlanders set to splurge 390b yuan on gifts